LELL Championship Weekend Recap
LELL Championship Recap
The 2021-2022 LELL season has finally come to a close. Champions were named in the younger and older divisions, and the highly coveted championship sweatshirts found their way onto the backs of those who were able to battle their way through the playoffs.
Thanks to everyone who participated for helping to keep LELL going this winter. Not only did we play lacrosse every single weekend that we originally intended to, the competitive level of the league remained remarkably high and the on-field product in the final week was a stark improvement from week 1.
Younger Division:
Champions: Hounds
(defeated the Outlaws 12-10)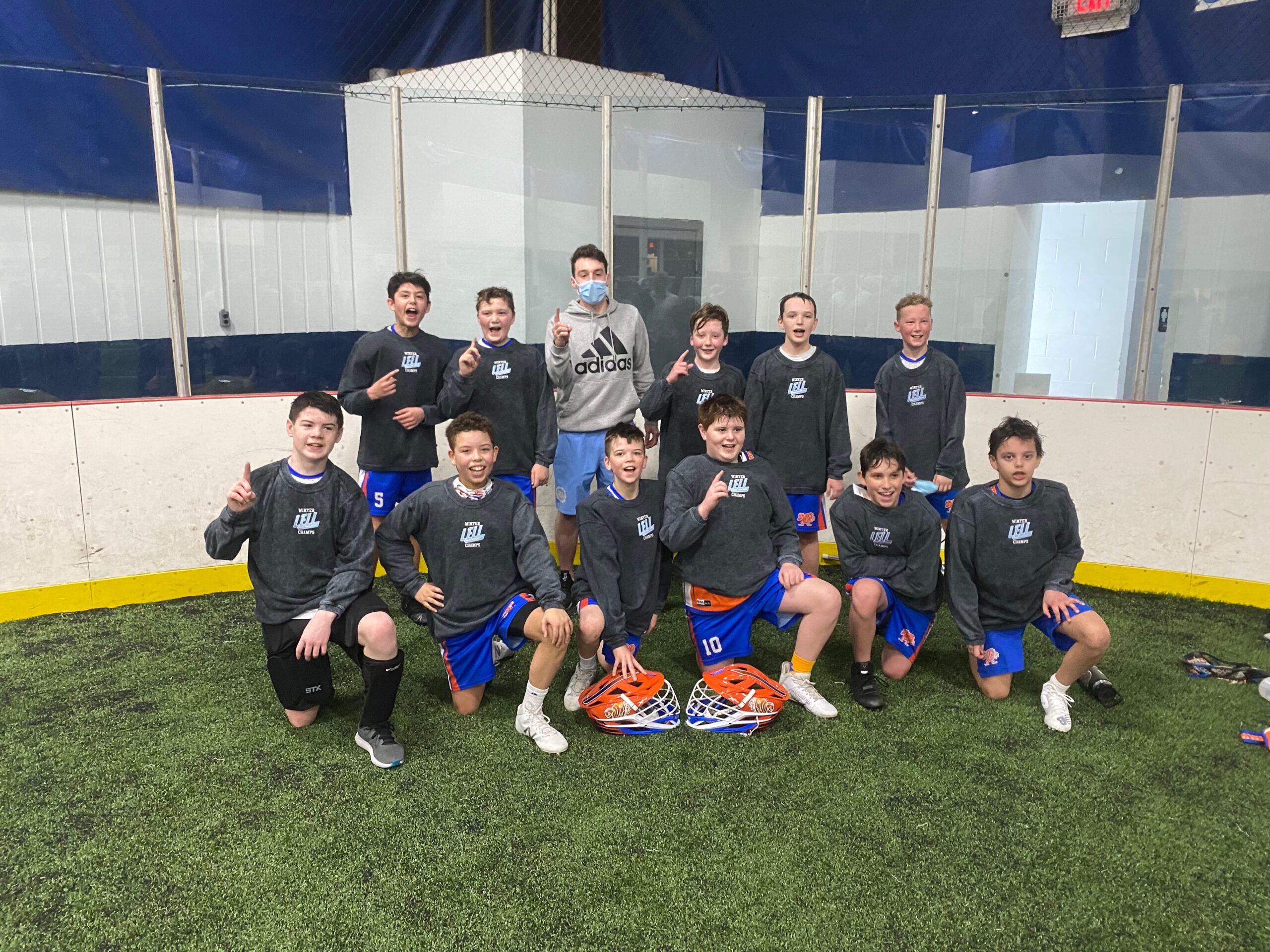 The Hounds were led by stout goalkeeping, hard-nosed defense, and a diverse array of scorers on Championship Sunday. Starting from the back, Cian McBride was tough to beat in net. Saving 15 shots out of a possible 25 (60%) is impressive on its own, but the stat sheet doesn't fully capture the impact of Cian's performance. He was as active as ever outside of the crease, gobbling up ground balls and slowing down fast breaks as best he could. This allowed Rowan Quinlan, Ryan Betts, and Will Callaghan to lead the team doing what they do best; throwing hard checks, scoop up all the loose balls in their end, and distribute the ball quickly to their short-stick teammates. With a combined 5 points between them, the defensemen were not afraid to get involved on offense. The short sticks on the team finished the job in style: Blake St. Louis led the way with 3 goals and 5 assists (8 points), and Max Valenti continued his hot scoring streak, chipping in 4 goals and 2 assists (6 points).
This wasn't without a fight from the Outlaws, though. Nolan Hartman and Zach Noxon, two dangerous, scrappy, and determined lefties both had themselves a 4 goal outing on Sunday. Sam Bartlett, Blake Williams, and Chase Ciciarelli all contributed a couple points a piece.
All in all, the younger division of LELL wrapped up with the best team on top. Led by the league's top defense and goaltender, they were always going to be hard to beat. Congrats to the Hounds!
Older Division:
Champions: Spy Ponders
(defeated the Sledghammers 23-20)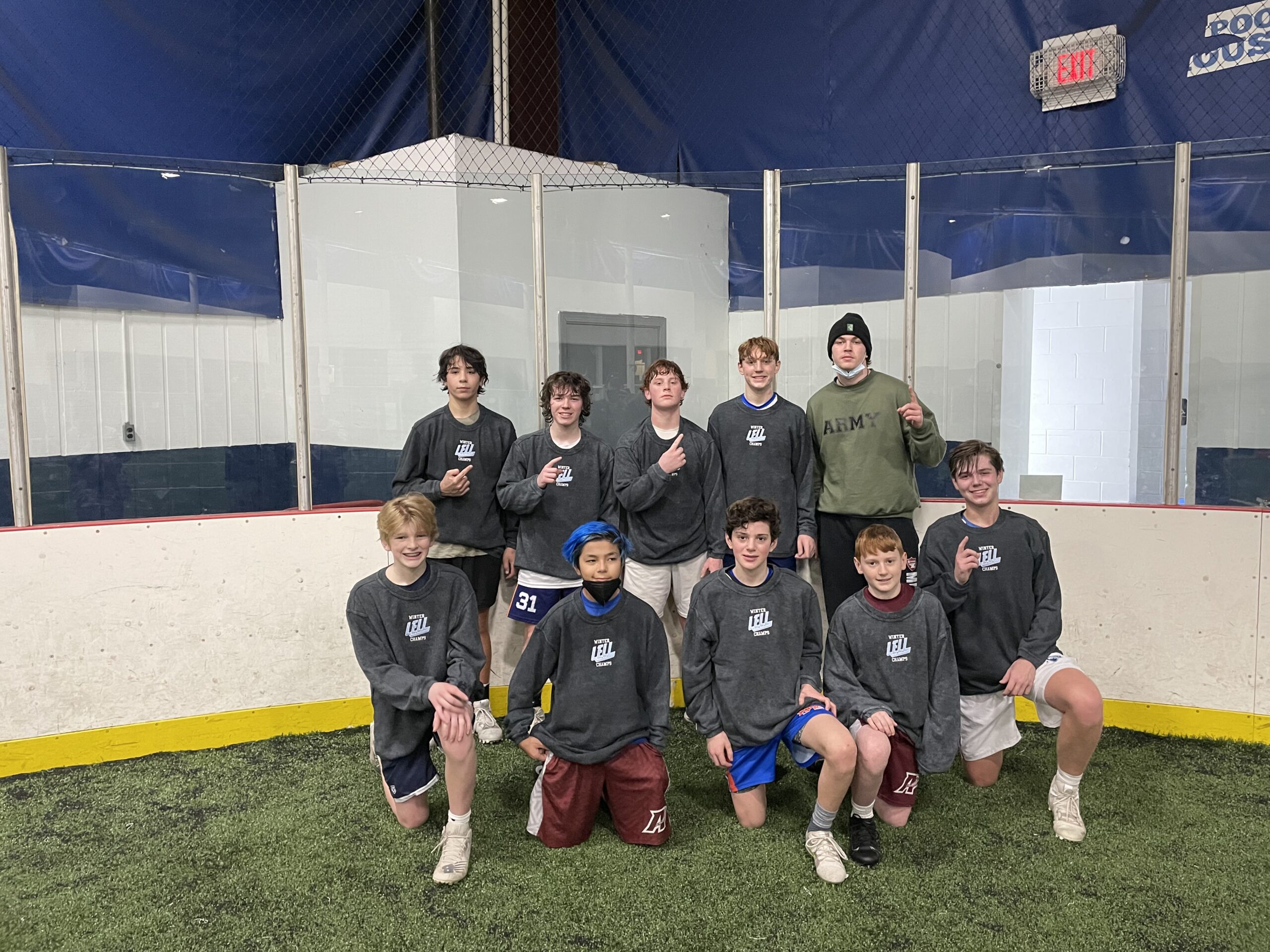 Led by Tristan Clayton, Tyler Streeter, and Luke Harrington on offense, and James Dornburgh and Jake Goodwin on defense, the Spy Ponders were the League's most punishing team. Although their ball movement, long range shooting, and in tight finishing were all amongst the best in the league, their sheer size and aggression often left their opponents walking home with more than a few bruises.
From the very beginning of LELL, the Spy Ponders had targets on their backs. An amalgam of Arlington's finest, and a few talented free agents, the mean and lean squad won the championship like they did most of their games in the regular season, displaying extremely aggressive defense, and physical, imposing dodging on the offensive end. In the Championship game, Tristan Clayton (5 goals, 4 assists), Tyler Streeter (9 goals, 1 assist), and Luke Harrington (5 goals, 1 assist) led the way on offense, as they did all season long. On defense, James Dornburgh and Jake Goodwin combined for 8 points while also refusing to allow the Sledgehammers to get much going on offense. Often clearing the ball themselves through a sea of painful-looking stick and body checks, James and Jake were the backbone of the Spy Ponders all season long.
The Sledgehammers, though, were not far from stealing the Championship. A generally younger and extremely skilled group led by Will Batchelor (6 goals), Christian Maranian (5 goals, 1 assist), and Will Parks (4 goals, 1 assist), the Sledgehammer offense was dangerous in transition, in settled offense, and from a wide variety of spots on the field. Cody Philpott and Patrick Cardone were each brick walls all season, and the championship was no exception; they combined to save 24 of the 43 shots on net that the team faced (56%). Any time a goalie is above 50% in LELL, that means they are saving a lot of balls and playing great lacrosse!
Congratulations to the Spy Ponders for a well-earned victory and for capturing those championship sweaters!