Fighting Clams and Littlenecks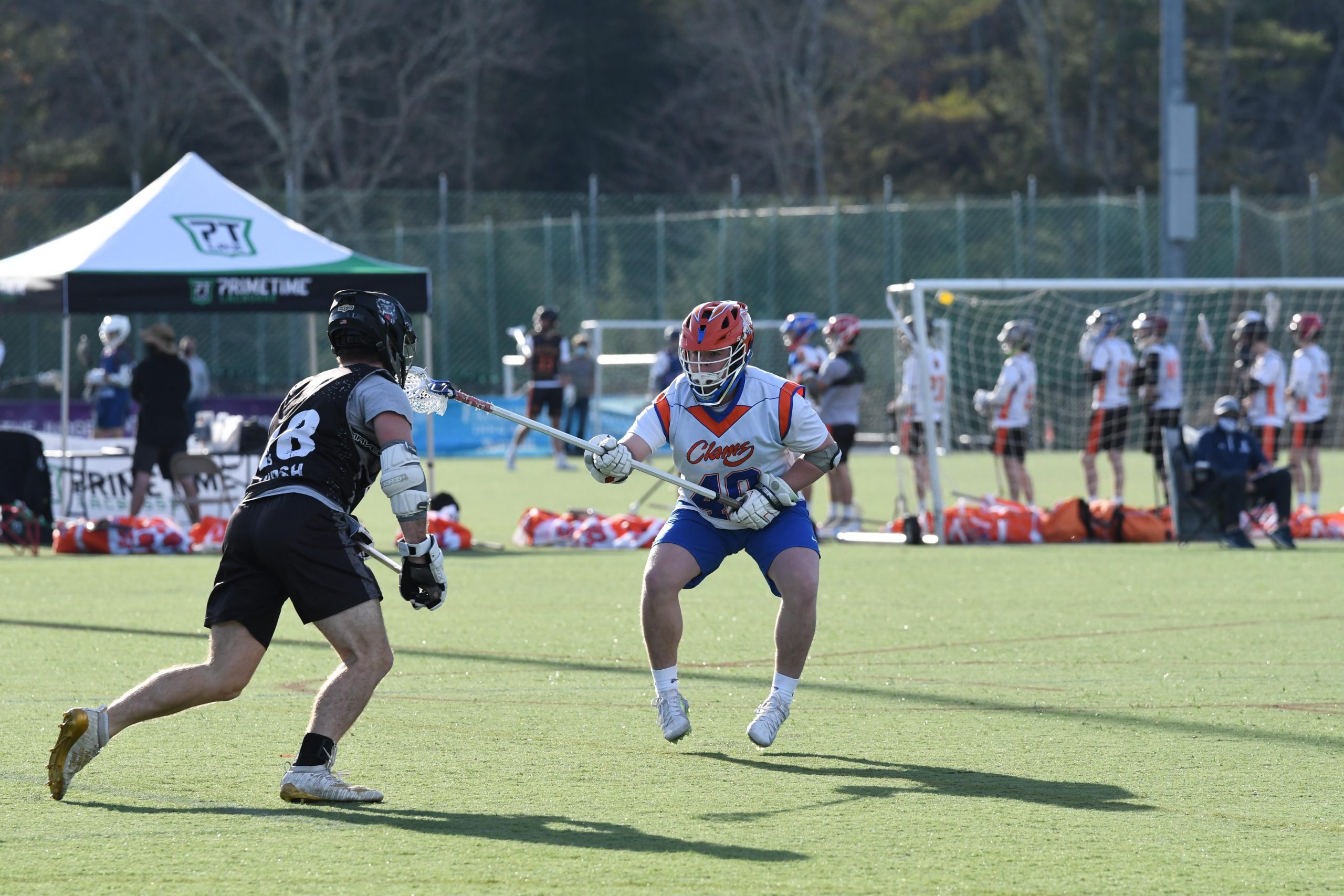 The Littlenecks are one of the region's elite youth club lacrosse programs. In addition to being closely tied with the Fighting Clams, our high school program, the Littlenecks offers young athletes the opportunity to play highly competitive lacrosse year-round. Through tournaments against some of the region's top competition, year-round skills training, and consultation with coaches from the area's most competitive high school programs, the Littlenecks focus on player development and preparing young players for higher levels of lacrosse. As young athletes approach high school, the Littlenecks help them navigate the transition to high school lacrosse and offer athletes an opportunity to play for the Fighting Clams, a nationally recognized club program.
Littlenecks Director's Mission Statement: As a youth development program, the Littlenecks aim to develop young athletes into smart, skilled, and relentless lacrosse players to ensure they have the most meaningful high school and eventual college experience possible. We strive for industry leading communication, player-coach relationships, and on field experience.
The Clams are one of New England's elite club lacrosse programs, featuring top players from the region's most competitive high school programs. In tandem with some of the region's best coaches', Clams receive year round instruction on how to improve themselves, their lacrosse game, and prepare for the next level. However, the Clams program is more than just a select, club or all-star team; it is a comprehensive recruiting service. The Clams are not only coached and taught to be better players, but are also guided and "marketed" extensively through channels and relationships with college coaches that we've developed over the many years since the Clams' inception.
Fighting Clams Director's Mission Statement: The Fighting Clams exist to ensure that our athletes excel as high-level high school lacrosse players and get placed into elite NCAA institutions that are the best fit for each individual athlete. Since 2000, we've placed over 800 stellar lacrosse players into over 100 collegiate lacrosse programs. We strive for industry leading communication, player-coach relationships, and on field experience.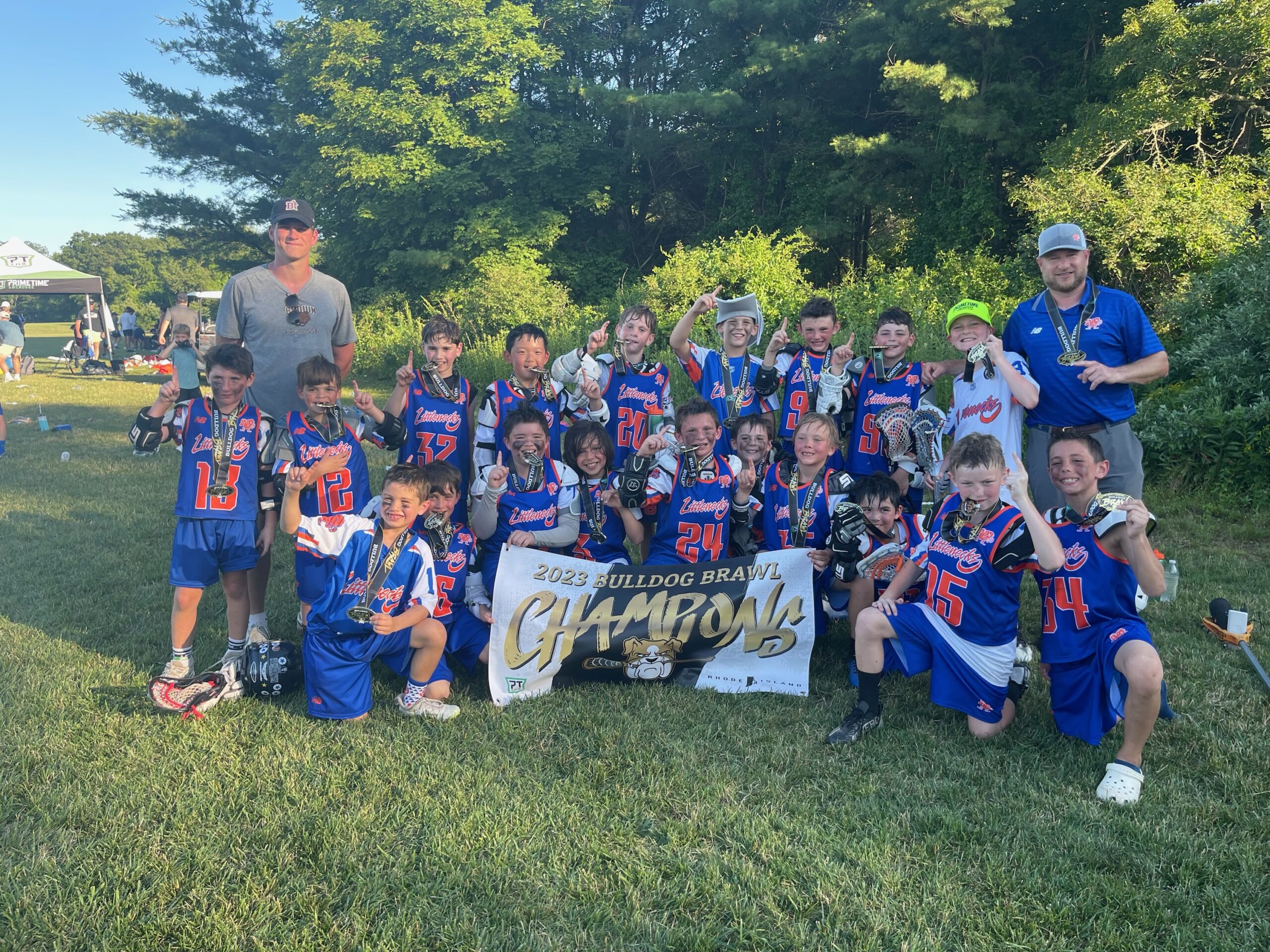 Team Placement / Team Selection
When you join the Clams (high school) or Littlenecks (youth), you are not put onto a specific team. There is no permanent "A" team or "B" team. Every player is simply a member of their respective class. As part of a player pool, every player is considered for AA and A placements when applicable. Each player has the opportunity to defend and/or EARN their placement on AA rosters, rather than being stuck on a specific team based on a singular beginning-of-season tryout. The fluidity of our rosters allows us to continue to field top teams at the best events in the country while at the same time giving a high percentage of our athletes the opportunity to experience the highest levels of club lacrosse.  We pride ourselves on PLAYER MOBILITY. If a player excels, he won't have to wait a year to be rewarded for it.
All members of a class play and train together. It is equally valuable for players to play in both a highly challenging environment (one in which most players better than they are) and in an environment that is less challenging and allows them to thrive. These concepts, sometimes referred to as overloading and underloading, respectively, are crucial to player development and roster mobility. Everyone gets a lot of looks against as many players as possible = everyone wins.
Prior to each tournament season (Fall and Summer), every player in the Clam and Littleneck program receives a personalized "tournament selection sheet" with the slate of events that best fits their developmental needs and the needs of their class. At many tournaments, team placements (AA vs. A) at these events are decided in the weeks leading up to the event, giving all players as much time as possible to earn or defend their roster spot on a specific team.
Lacrosse has often been dubbed "the fastest game on two feet." We take that to heart. Recent trends in rule changes and playing styles at the college level make one thing clear; the game is as fast as it's ever been and is not going to slow down. To play fast (and win in the process), all players need to be in great shape, have high-level stick skills, and be willing to make mistakes in the process. In order to prepare our players for success at the next level, and have the most fun possible, we structure our training and game strategy to ensure that we PLAY FAST!
The vast the majority of both the Littlenecks and Fighting also play in our indoor leagues, which are formatted to ensure that we practice playing fast all year round. 
If you follow lacrosse trends, you might've heard the phrase "position-less lacrosse" with regularity in the past few years. Elite modern players are expected to play multiple positions in multiple spots on the field. If we want to prepare our players for higher and higher levels of lacrosse, they need to develop a skillset that applies no matter their role or location on the field. Attackmen need to be able to play above the net, midfielders need to be able to defend and attack from all angles on the field, and long sticks need to be able to push transition and handle the ball under pressure. BE VERSATILE!
Lacrosse is a game of energy, momentum, and fun. Not only does being loud, energetic, and supportive help the team win, it helps every individual player be at their best as often as possible. We want every player to have high standards for themselves and their teammates, and be as positive and vocal as possible at all times! Before we do anything else on the field, we must make sure that everyone in every group, every drill, and every sideline is as supportive, loud, and enthusiastic as possible. This is the foundation that lets us become outstanding lacrosse players!
--> Read -- Decide -- Execute <--
In order to play the way we want to play and achieve our goal of always preparing players for a higher level of lacrosse, we pride ourselves on maximizing the amount of game speed repetitions every player at our training sessions is able to accomplish. In every moment on the lacrosse field, players are asked to do three things over and over again:
Read - gain an understanding of what teammates and opponents are doing, where they are, and create a prediction of what is going to happen next. In order to train our players to read more effectively, we must constantly put them in situations where there is complicated information coming their way. Just like learning to read written language, we start with simple reads ("draw and dump"). After a while, just as kids progress from picture books to chapter books, we present our players with more nuanced situations, and further train their ability to process information while tired and under pressure.
Decide - when a read is made, every player makes a decision about what to do next. Through games and drills that reward certain actions, motions, and decisions, athletes are trained to make certain decisions based on certain reads. Whether a player is on offense with or without the ball, or on defense covering the ball or in a "help" decision, there is rarely one right answer to a situation. Our training focuses on providing every lacrosse athlete with a consistent mental "playbook" that allows them to make as many correct decisions as possible!
Execute - If training reads and decisions is training the mind, training execution is training the body. Through thousands of reps every year, we master shooting and passing form, footwork, team offense, team defense, and everything need to make sure that good reads and good decisions can come to fruition. Through a renewed focus on position specific training, we have every position on the field covered!
Every training and practice that we host is in the Boston MetroWest Area. Over the past few years, most of our work has been done in Weston, Sudbury, and Acton. The tournaments we attend are frequently in MA, NH, and CT, but every summer and fall many of our best teams head down to the Mid-Atlantic at least a couple times!
All players are expected to attend the practices, skills sessions, and tournaments included in their membership. Given conflicts between family events and other sports, we rarely (if ever) punish players for not attending. We do, however, reward players who consistently show up and demonstrate their desire to get better and compete. 
Due to the fluidity and flexibility of our rosters, we are almost always welcome to having a player out to a practice or skills session for a tryout. We also host a tryout every year at the end of July, as well as the opportunity to join our winter league and try out during the offseason! Contact Sam (sam@clamslacrosse.com) if you want to try out, or visit our "Try out now!" webpage.