Fall CELL Week 1 Game of the Week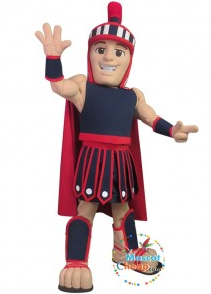 Titans -
14
VS

Wolves -
13
| Name | Team | Goals | Assists | Points |
| --- | --- | --- | --- | --- |
| Keagan Maclean | Wolves | 4 | 2 | 6 |
| Dillon Kelleher | Wolves | 3 | 1 | 4 |
| Ryan Roman | Titans | 4 | 0 | 4 |
| Jack Battles | Titans | 4 | 0 | 4 |
| Ryan Sweeney | Wolves | 3 | 0 | 3 |
| Name | Team | Saves | Goals Against | Save % |
| --- | --- | --- | --- | --- |
| Nate Gulachenski | Titans | 8 | 7 | 53% |
| Kaiden Johnson | Titans | 6 | 7 | 46% |
| CJ Leblanc | Wolves | 10 | 14 | 42% |
| | | | | |
What a game!
I remember hearing the ref say immediately afterward, "well that had to be the game of the week". And I knew, just as quickly, that he was right. The Wolves (comprised mostly of Nashoba Regional High School players, a team that went 20-1 this past spring before falling late in the playoffs) and the Titans (comprised mostly of Algonquin Regional High School players, a team that went 12-8 this past spring before falling to Nashoba in the playoffs) squared off, in what is fast becoming a central Mass. rivalry with outsized meaning to both groups.
If CELL is at all predictive – and it tends to be – both teams kinda felt this game had a deeper meaning and some history behind it. And if they didn't, they played like they did.
After surging out out to an early lead, behind Dillon Kelleher and the brothers Maclean, the Titans surged back. Jack Battles did much of the offensive heavy lifting, but it was a face off midfielder, Ryan Roman, who notched the excited game-winner…after fellow face off midfielder Owen Morse won the draw. All goalies were great in this one, and the defense played physically and with spirit.
But in the end, someone had to win. And this time around, it was the Titans. This matchup is must-watch, and they'll see each other again. Even odds on this one!
— Coach Justin Walker